Locations & Hours
Graphics Now, Inc.
179 Verdin Road
Greenville, SC 29607
864.288.5400 phone
864.288.6870 fax
877.201.9550 toll free
sales@graphicsnow.com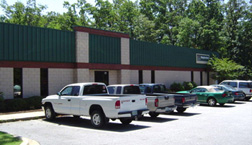 Our regular hours are 8:00 am to 5:00 pm, Monday through Friday. Although rare, there are days in which we're all out of the office at the end of the day. Therefore, if you plan on coming to our office later in the afternoon, please call us at 864.288.5400 so we make sure we'll be here to meet with you.