Glenn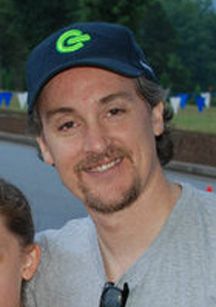 Digital Services
Glenn's well-rounded experience in pre-press, graphics, and technology are an asset to our ever-changing technological landscape. He brings years of experience from the world of printing and marketing services.
With 37 years working with personal computers, Glenn is a self-proclaimed "computer geek". He has been working in the printing and marketing arena for the past 25 years, having held positions with various companies as Production Artist, Pre-Press Technician, Pre-Press Manager, Advertising Manager, Computer Services Manager, Customer Service, Inside Sales and Outside Sales.
Glenn grew up in Chicago and graduated with a Bachelors Degree in Management from Northern Illinois University. While at NIU, he met his future wife and they moved to Greenville in 2006. They have three wonderful daughters and also three loving dogs that roam the backyard, looking for any reason to bark. Glenn enjoys hiking, fantasy sports, the Boston Redsox (Go BOSOX!), Frisbee golf, watching movies and goofing around with his kids.